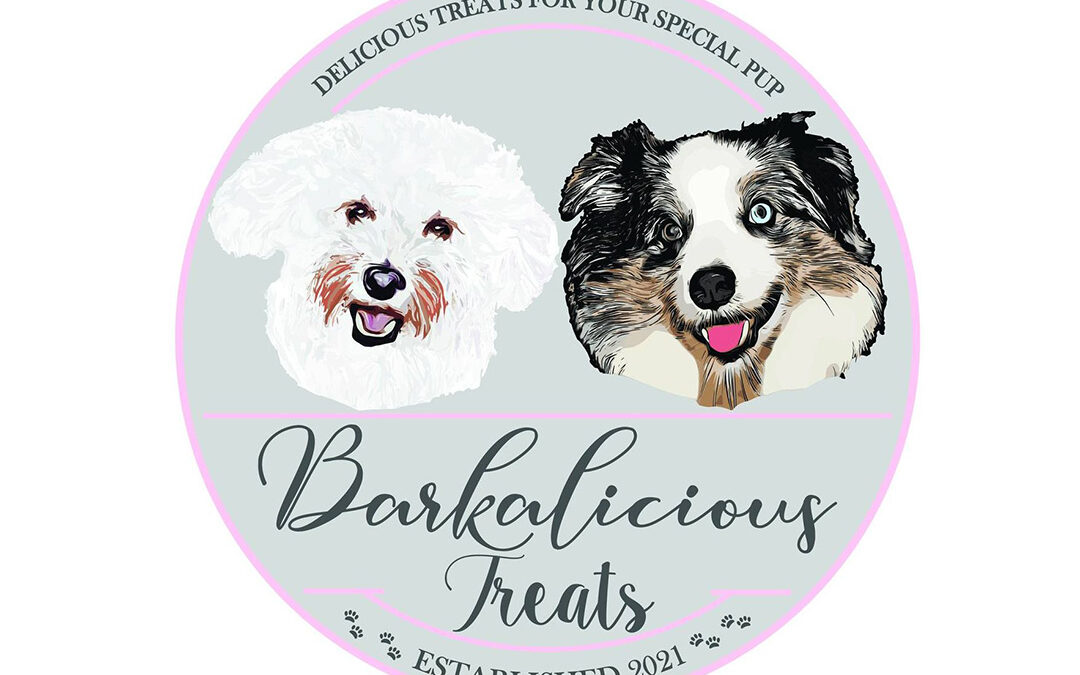 Barkalicious Dog Treats, LLC
Est. 2021
Cara and Stanley Karpinski
Being a dog lover and having three dogs of our own, we decided to open a small business that makes preservative free, human grade dog treats. We have a 6 1⁄2 year old mini Australian Shepherd named Chewie, a 5 year old mini doodle named Buttercup and a rescue Aruban Cunucu named Lexi who will be 1 this year.
Being new to the New Hampshire area, we did not have any contacts or even know how to get our products to potential clients. We did our research on how to start this type of business, we sent our treats to be analyzed by a lab and then registered by the Department of Agriculture. After that long process, we found a really great local farmer's market where we could sell our treats and they seemed to be a hit! We have since been approached to join other markets as well as pop up events.
We understand that the market is flooded with many different types of treats, but we felt we were not getting the quality that our special pups deserved. Our dog treats are made with real meat, real food and baked with eggs from our own chickens! Our treats are large, so they can easily be broken up and given on separate occasions. They store well in the refrigerator for about 2 weeks or can be kept frozen for a few months. We also recently started making specialty dog birthday cakes. Even the frosting is dog safe!
One of our biggest sellers is our chicken jerky. We slice fresh chicken and marinate it in our secret (dog safe) marinade and then dehydrate to the perfect consistency for that chewy, delicious texture. Even us humans like it too!
In the near future, we would love to expand to small local shops that carry artisan items. My hope is to share our passion for what we do to a larger target area. Thank you Southern NH for such a wonderful response to our preservative free dog treats! We hope to see you soon at a farmer's market near you!
Order online: barkalicioustreats.com (we offer shipping)
Instagram: @barkalicious.treats
Porch pick up in Londonderry NH or free local delivery within 15 miles.